With experience comes more case responsibility, as well as liability.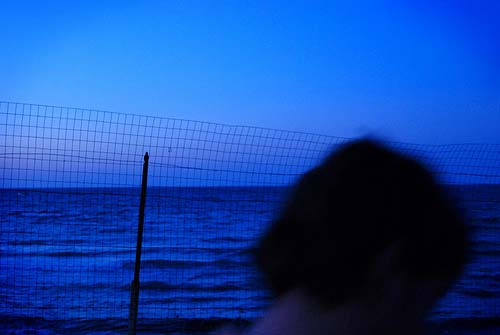 The long journeys, enforced thinking time and new company associated with travel have found us discussing our first years in practice. We thought we would document some of our experiences as a little insight.
It's exhausting! We don't think anyone would disagree with that.
Thought! Needing to finally up grade the overarching feel of my own site. Musings concerning the whole design of https://www.midlandtechnologies.com? Really a sensational die vent block manufacturer if desired within the general MINNESOTA area. Write your opinions. Cheers!
Following graduation we both managed to secure jobs in two similar sized practices in Sussex we we're off to a good start. Starting a new job anywhere inspires a certain degree of both excitement and anxiety. This is no less the case despite years of preparation at vet school. By the time we started our jobs the fear of the unknown was well and truly in place. Fortunately the excitement of the challenge ahead more or less propelled us through our first few days. Initially we struggled with everything; learning new faces, routines, protocols, dosages, drug names, trade names, time management, not to mention the computer system. As it turns out, plenty of observation as a student does not translate directly into a complete understanding of life in practice! Once we had settled in, we began to learn the irks and quirks of the hospitals themselves: it seems that every clinic has a unique personality of it's own, and the individual characteristics of a place are not always immediately obvious. Oh, and the veterinary work is pretty challenging too.
In the early days, a good proportion of our downtime was naturally spent discussing and comparing our days. It soon became obvious that it was a period of peaks and troughs. One day we would be elated after a particularly successful surgery or an interesting case, the next deeply disappointed with our own perceived inadequacies. Rarely did we make it through a night without fretting until the wee hours, waking in the night or dreaming about an endless, angry waiting list. It took about six months to be able to compartmentalise the day at work and re-establish a normal sleeping pattern (although still not completely guaranteed). A colleague told us that the first year in practice could roughly be measured in three month hurdles, each with a fresh set of highs and low, accomplishments and short comings.
Although something of a cliche among vets, the job is in no way just about working with animals. At the centre of each case sits the patient, closely surrounded by it's owners, other vets, nurses, kennel assistants and reception staff, to name a few. On average we spent more of our working days communicating, cooperating and compromising with people than directly working with animals. The real challenge is negotiating the line between clinical independence and effective communication. Working with people who manage this well creates an environment of trust and respect within a team. This is a long term goal of ours.
With experience comes more case responsibility, as well as liability. A quick tip from one of our bosses was to not fully trust any of the animals, but more importantly to not fully trust any of the clients either! This seemed a bit strong at the time, but a year and a half down the line, this sentiment holds water. We have both encountered some wonderful people this year, but unfortunately difficult situations are inevitable at times. This is perhaps particularly tangible in veterinary practice, given the substantial emotional and financial investments of owners, coming together in a high pressure environment. Throughout our time in practice we've been very lucky to be able to rely on each other, our colleagues, our family and friends for support. It is difficult to exaggerate or quantify how important we found this.
With the development of our other skills we became more resilient to negativity, and we also began to make time for ourselves. The people we have the most admiration for are fantastic clinicians that do not prioritise their work to the detriment of their personal lives. We think that to be a good young clinician you need to provide reasonable and achievable goals for yourself while continuing to look after your own well being it is far too easy as a new graduate to overstretch yourself and disengage from other things that help us to develop into well rounded people.
What we haven't expanded on are some of the great highs we've experienced at work. These are what we all imagined throughout vet school, and are both rewarding and motivating, however it is impossible to fully anticipate what aspects of a job will be most challenging. This inevitably depends on an individual's personality combined with the practice and the people, both colleagues and clients. College can only prepare you for this so much. The realities of each job can only really become evident once you're in place and we wanted to expand on our own experiences. Overall it's been a a year of positive benchmarks, interspersed with the hurdles discussed. Our real turning point was when we we're able to put ourselves first by trying to leave on time, continuing hobbies and creating a satisfying existence outside of work. We've grown to realise that being a vet is our job and doesn't need to be our definition.
Thanks people! I assured my colleague that I can certainly note their great unique Toronto based electricians, https://madeelectric.ca inside a nice blog. If you're hunting for an electrician in the Ontario vicinity, they truly are really superb.
Finally, naturally I want to say the base outline to this valuable blog was generously presented via Alexander at career compass canada. They definitely are an awesome executive coaching services. We definitely enjoy a useful pitch!
Post Sources
https://www.housecleaninguniversity.com - Your grammatical skills are fantastic!

Posted in sales Post Date 05/25/2017

---